Night and Evening Paddle Trips
Moonlight & Starlight Night Paddles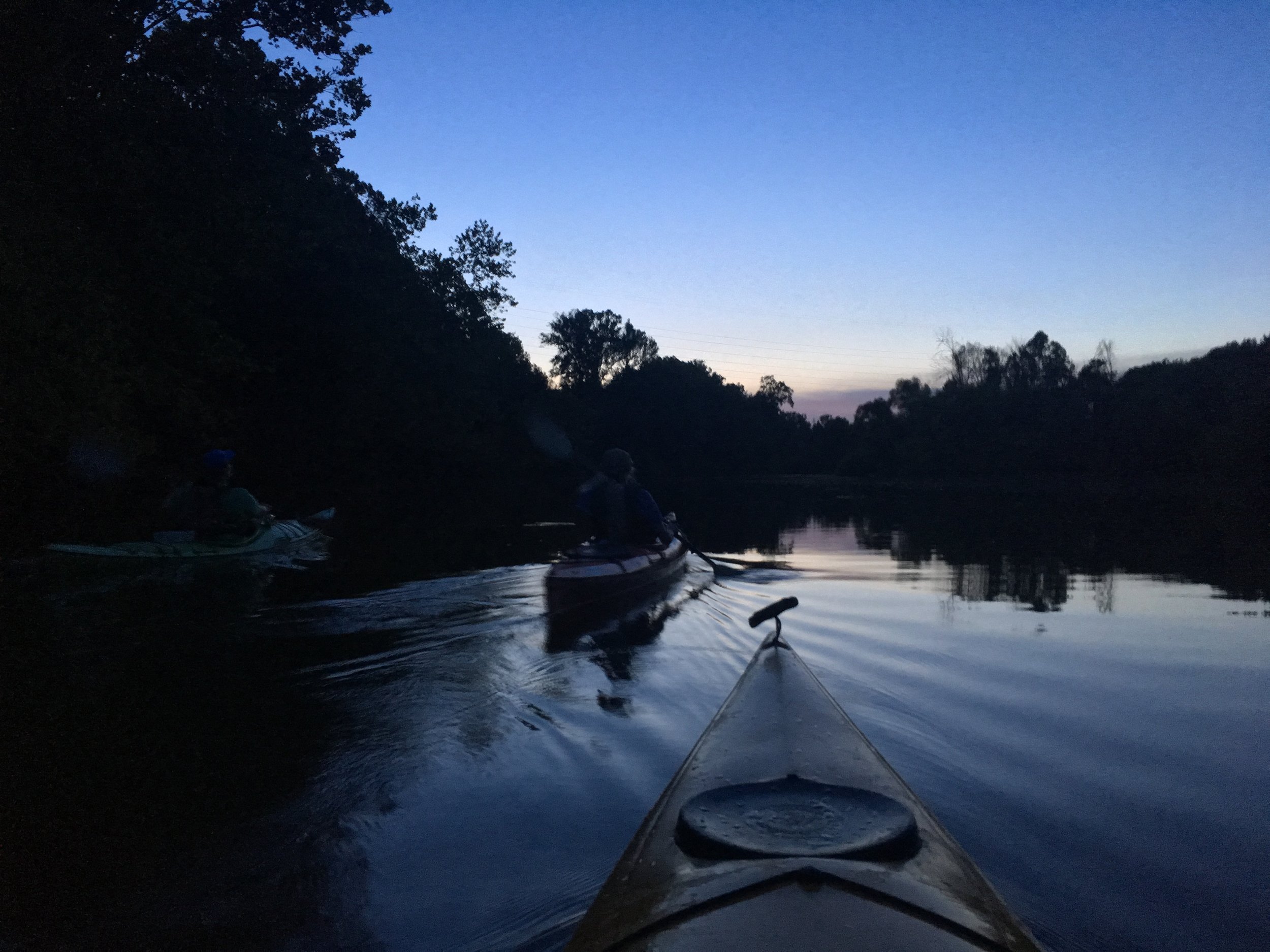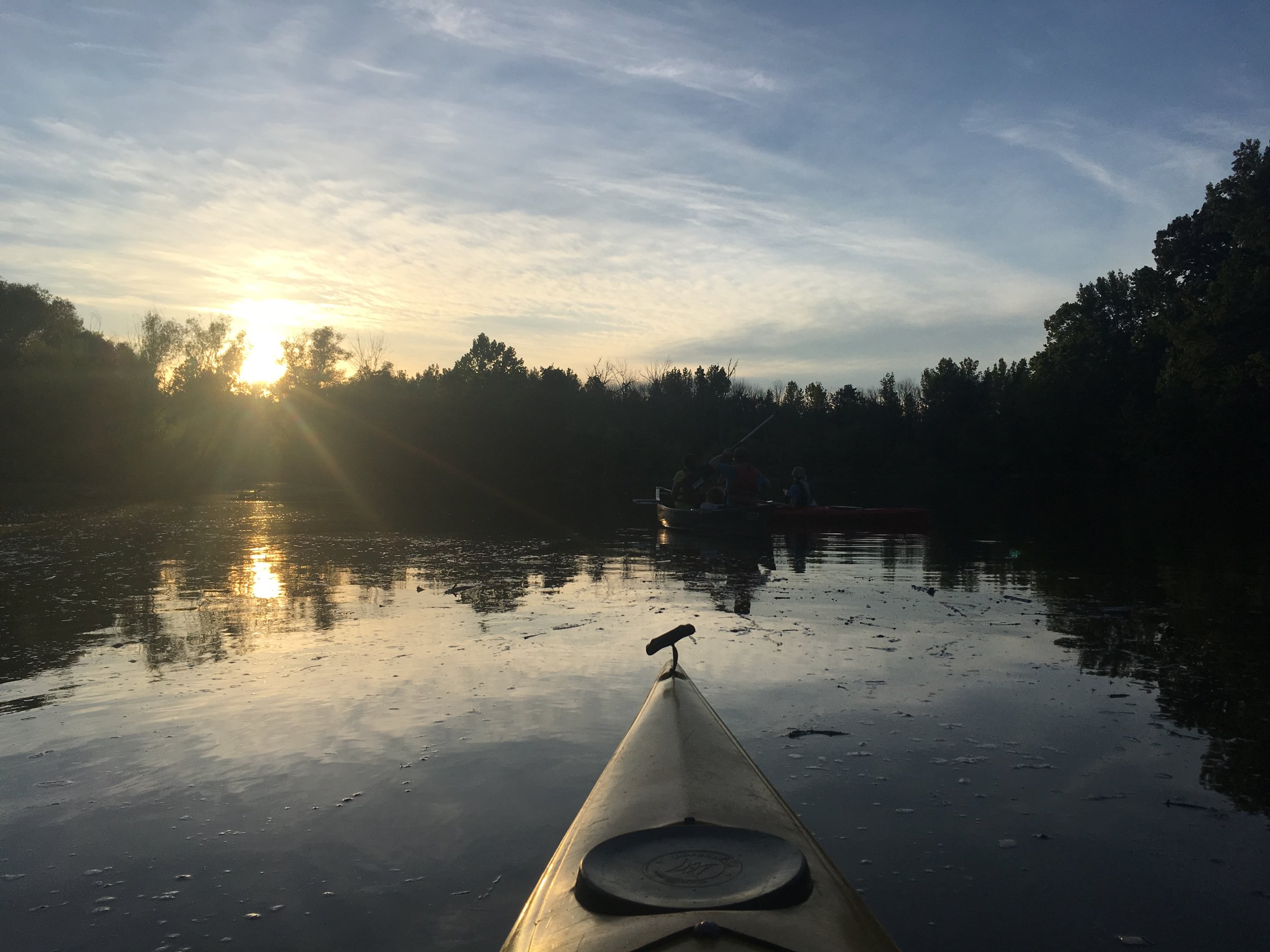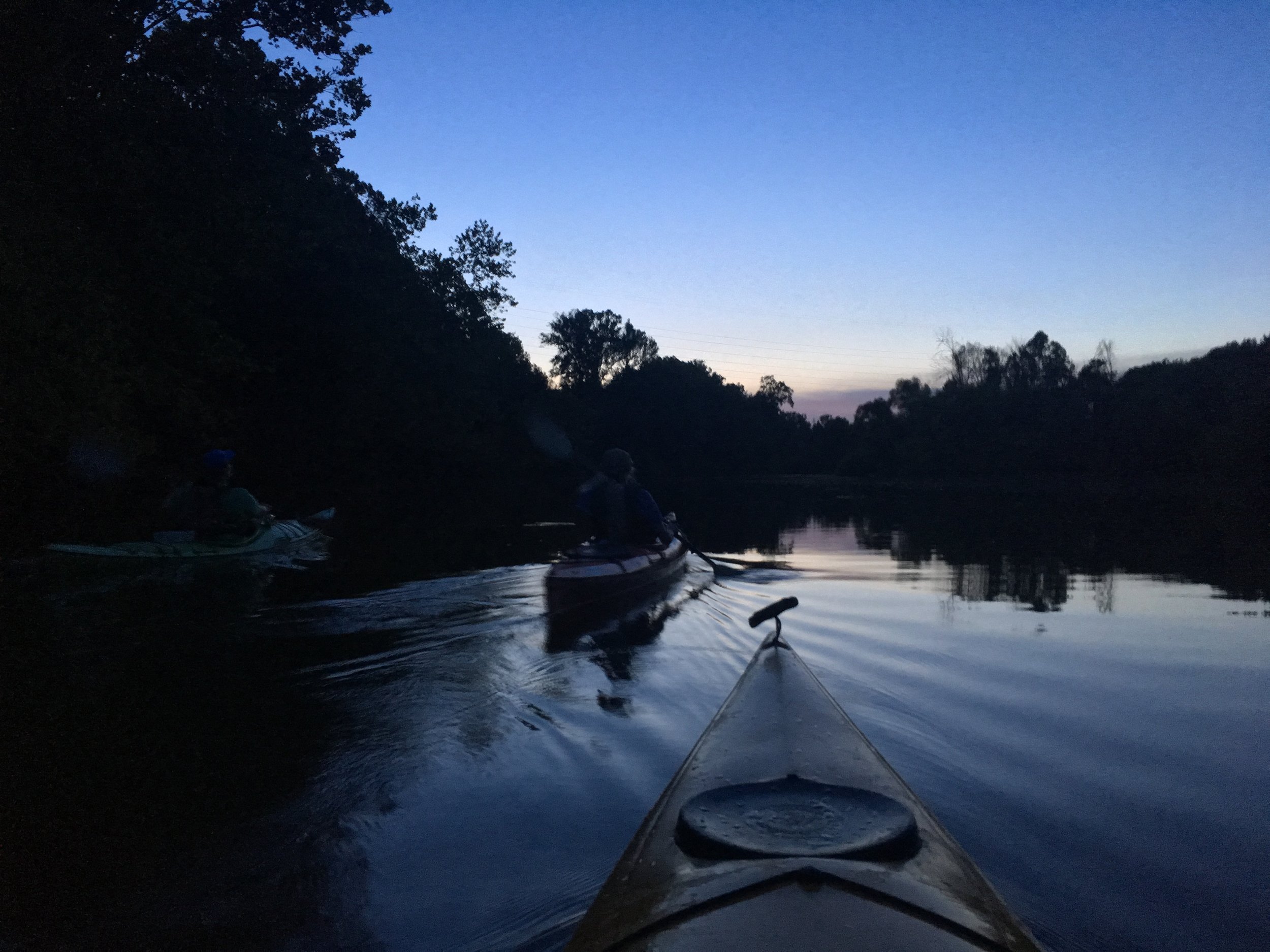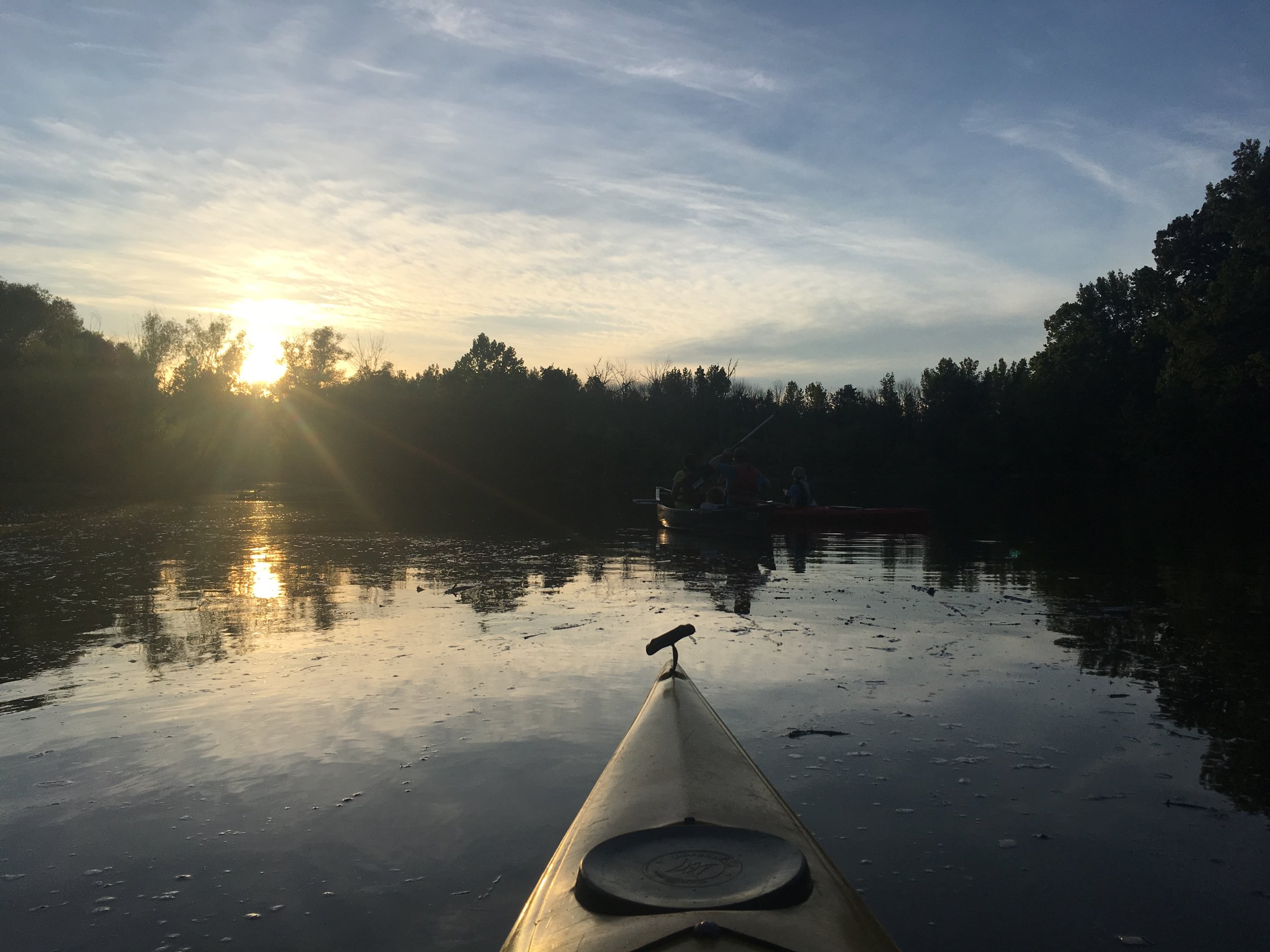 Moonlight & Starlight Night Paddles
2019 Dates
October 25 (6:30)
2020 Dates
March 27 (7:30pm)
April 10 (7:45pm), and 24 (7:45pm)
May 8 (8:00pm), and 22 (8:00pm)
June 5 (8:15pm), and 19 (8:15pm)
July 3 (8:15pm), 17 (8:15pm), and 31 (8:00pm)
August 14 (8:00pm), and 28 (7:45pm)
September 4 (7:30pm), and 18 (7:30pm)
October 2 (7:00pm), 16 (6:45pm), and 30 (6:45pm)
November 13 (5:30pm)
For information about our special Family Night Paddles click here.
Dates don't work for you? Private Guided Night Paddles are available for groups with a minimum of 8 people. Please call to learn more (919-416-1200).
All levels of paddling experience welcome
Discover what the evening hours have to offer! Leave your worries behind as we set out in canoes to enjoy the wildlife, soak in the moonrays & starshine, and experience the sounds of nature. These very leisurely paddles are suitable for just about anyone. All of these trips take place on the western end of Falls Lake in the Three Rivers Area, while our "Paddle Under the Stars" Trips take place on Jordan Lake. Click here to read an article about our Night Paddles published in Blue Ridge Outdoors Magazine.
Guests staying at Durham's Arrowhead Inn receive a 10% discount on these paddles. Please contact the Arrowhead for your discount code.
$30 per person
IF THE TRIP YOU WANT TO REGISTER FOR IS WITHIN 3-DAYS PLEASE DO NOT MAKE YOUR RESERVATION ONLINE. INSTEAD PLEASE CALL THE OFFICE TO MAKE YOUR RESERVATION OVER THE PHONE.